2018 Camp Card Program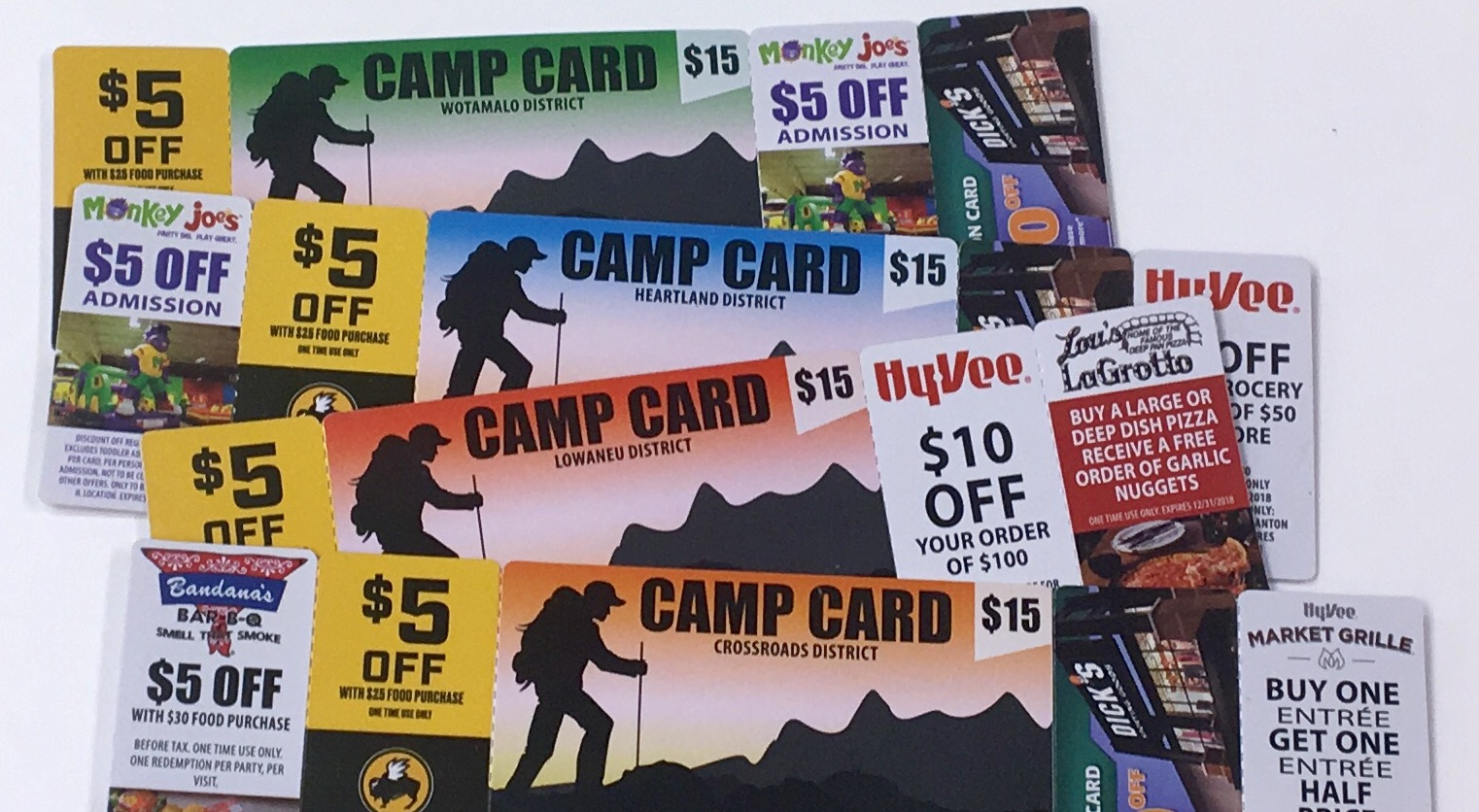 The Camp Card Program is a fundraising initiative designed to help Scouts earn their way to Scouting's various Summer Camp programs. Sales will run from early March - May 2018.
If you are a Unit who is interested in participating please check out the links below to get started.
REMINDER: All unsold, undamaged Camp Cards and Payment for sold Camp Cards are due Friday, May 11, 2018.
DO NOT MISS: The Scout Incentive Drawings at April and May District Roundtables. Check out the 2018 Camp Card Leader's Guide for more details.
2018 Camp Card Commitment Form
2018 Camp Card Excel Tracker Template
2018 Camp Card Program Partners & Locations Lists
For 2018 Camp Card Program Questions:
Call: (309) 828-6983
Email: Barbara Murphy