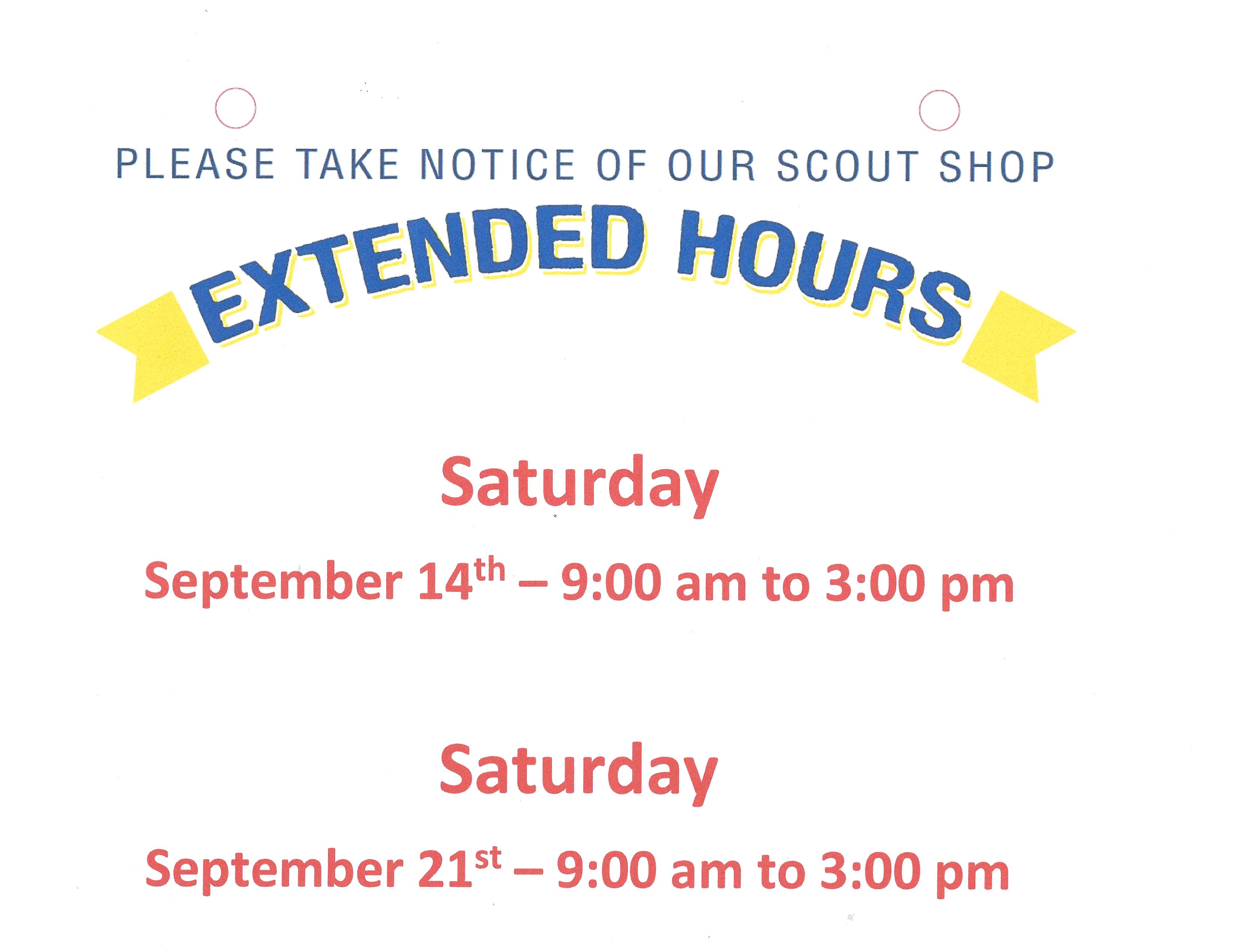 Promo runs August 19th through October 13th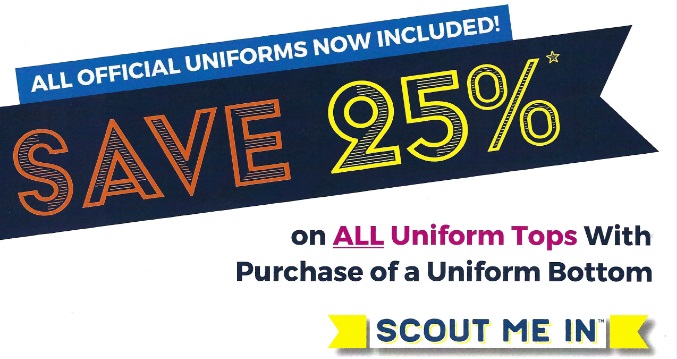 Peoria Scout Shop
Your one-stop camp shop… come in and stock up on proven Scouting favorites!
Mondays - Fridays: 9:00 am - 6:00 pm
Saturdays: 9:00 am - 1:00 pm
Ordering Information: (309) 497-1327
Like us on Facebook: www.facebook.com/wdboycescoutshop
CLICK HERE for the uniform checklist!
Check out the online catalog at ScoutShop.org or visit us at facebook.com/wdboycescoutshop
Some supplies are limited and selection varies online and at national Scout Shops.
Email: wdboycescoutshop@scouting.org
Deb Straker, Scout Shop Manager
Neva, Chase and Charlie, Sales Associate