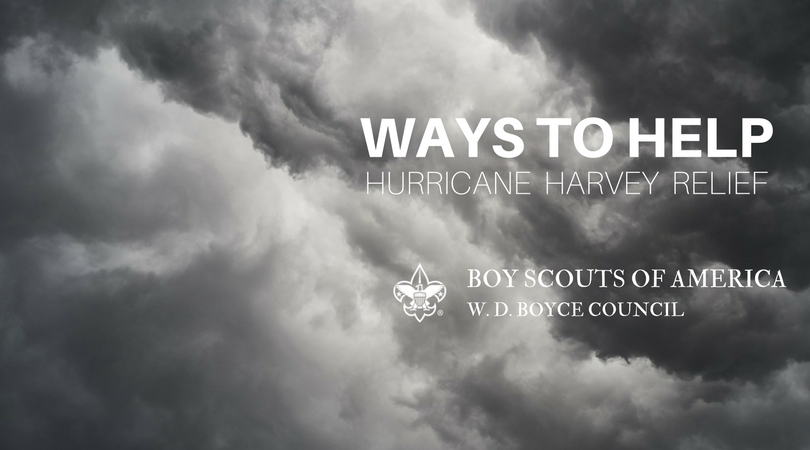 HURRICANE HARVEY RELIEF IDEAS
In keeping with the Scout Oath's call to help other people at all times, we have compiled this list of ways those of us in Scouting can help with relief efforts from Hurricane Harvey.
Many relief agencies are in most need of financial donations and not material goods. Where possible, we will add material good donation opportunities. We will also continue to seek opportunities that ask for volunteer labor.
We will continue to update this list as we learn of additional opportunities. CLICK the links to learn more and/or donate:
LINKS FOR FINANCIAL DONATIONS
Salvation Army Disaster Relief
American Red Cross Disaster Relief
Catholic Charities Disaster Relief
Southern Baptist Disaster Relief
BSA Emergency Assistance Fund (to help Scouts, Units, and Councils effected by Harvey)
Portlight (specialize in disaster relief for those with special needs)
Austin Pets Alive Animal Evacuations