About Jamboree
Every four years, the National Council of the Boy Scouts of America organizes the ultimate Boy Scout experience, the National Scout Jamboree. Since 2013, this premier event has had a permanent home: The Summit Bechtel Reserve near Beckley, West Virginia.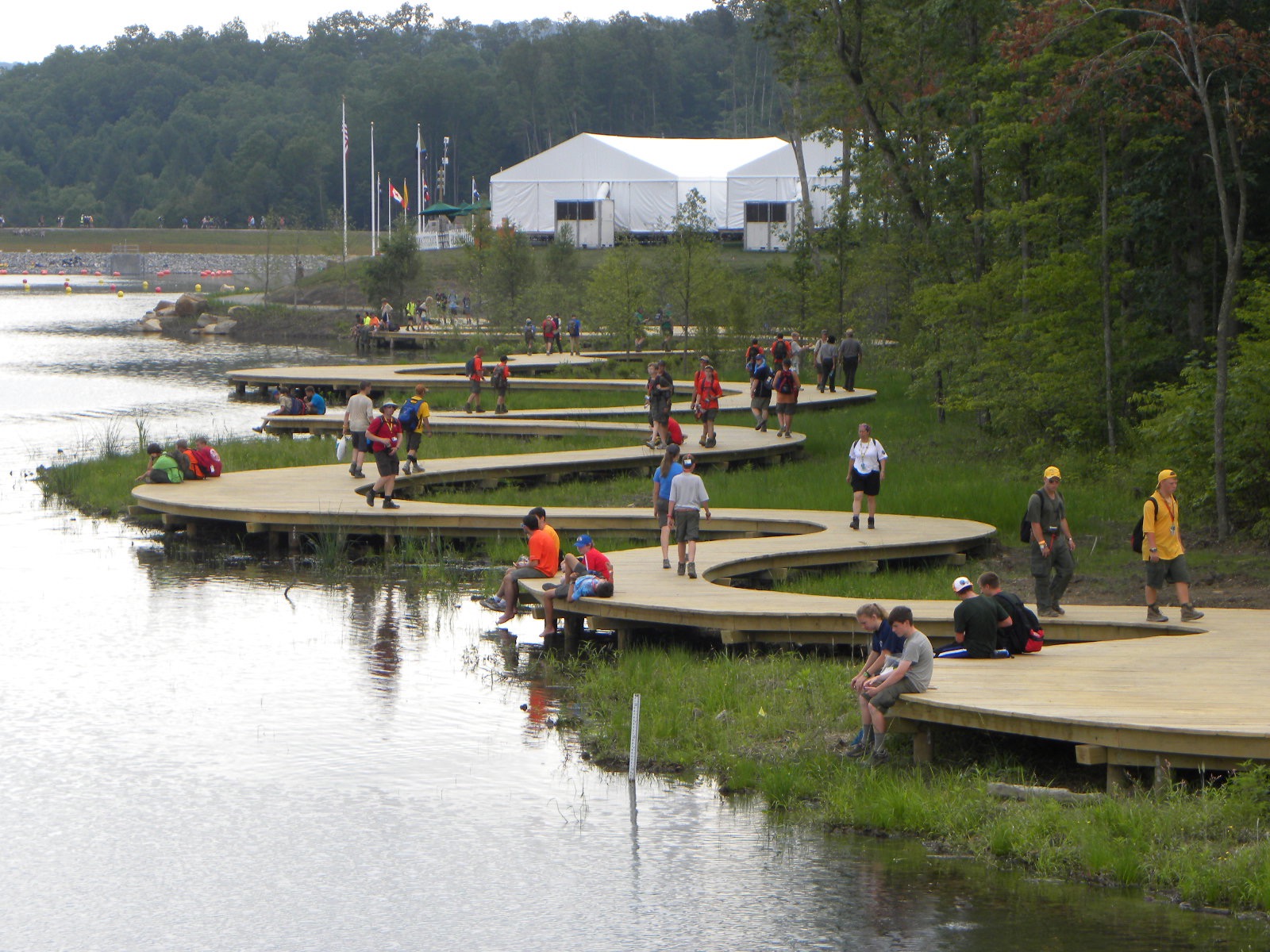 Nearly 40,000 Scouts from across the country will travel to The Summit for 10 days packed with fun, adventure, learning, fellowship, and service. Some of the events and activities will include:
Rock face climbing
A spectacular zip lines
White water rafting
Technology Quest
Kayaking
BMX bikes
Fly fishing
Swimming
Archery
Rifles
Geocaching
Much more!
The Summit was built from the ground up with the Jamboree in mind. Miles of hiking and BMX bike trails have been carved out of the wilderness to give Scouts a feeling of high adventure, but with easy access to modern camping facilities. Scouts eat and sleep with their Jamboree troop or crew using equipment provided by the Jamboree, explore program areas, attend arena shows, meet new people, earn merit badges, go on a trek, perform a service project, and much, much more.
Boy Scouts will be divided into two W. D. Boyce Council Jamboree contingent troops. Each troop will consist of 36 youth and four adults. Venturers will be organized in one patrol of 10, consisting of one of the following: All male or all female patrol, nine youth and one adult; mixed gender patrol, eight youth, one adult female and one adult male. Venture patrols will be formed into crews on the day of arrival and will have their own sub-camp.