Your One-Stop Camp Shop… Come In and Stock Up on Proven Scouting Favorites!
Mondays-Fridays: 9:00 am - 6:00 pm
Saturdays: 9:00 am - 1:00 pm
*The Peoria Scout Shop will be closed on President's Day, Good Friday, and Memorial Day
Ordering Information: (309) 497-1327
Like us on facebook at www.facebook.com/wdboycescoutshop
CLICK HERE TO DOWNLOAD YOUR SUMMER CAMP CHECK LIST!
CLICK HERE for the uniform checklist!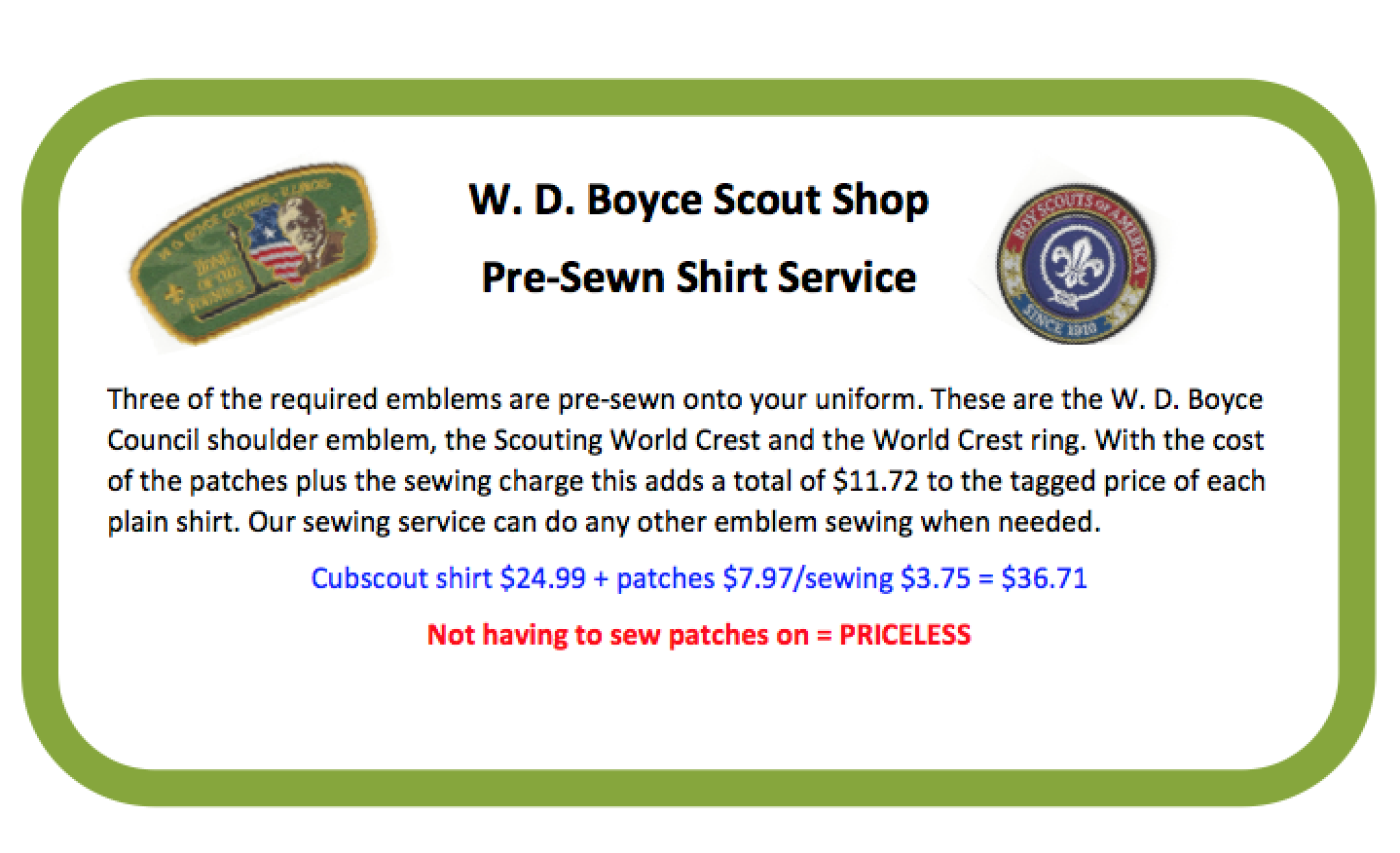 Follow us on YouTube to learn more about merchandise: http://www.youtube.com/channel/UCg_TdFIkzhVak_A6uP-k79g
Check out the online catalog at Scoutstuff.org or visit us at facebook.com/wdboycescoutshop
Some supplies are limited and selection varies online and at national Scout Shops
Email: wdboycescoutshop@scouting.org
Deb Straker, Scout Shop Manager
Kara Davis, Neva Rynearson, Sales Associates