Eagle Scout Brunch - Alumni Recognition
The Eagle Scout Alumni Association (ESAA) committee believes it is necessary to hold a special event each year to honor the prior year's Eagle Scouts for their accomplishment of the highest rank in Scouting. This event is an opportunity to highlight each Eagle Scout's project, recognize the Eagle Scout Class representative and listen to a keynote speaker who was an Eagle Scout and has had many successes because of their Eagle honor.
Click here to view pictures from the Class of 2016 Eagle Scout Brunch
Click the following link to view the professional photos taken by Josh Johnston Photography and place your orders! http://photo-98.instaproofs.com/store/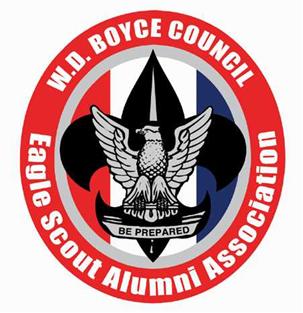 This event recognizes the Eagle Scout Class of the prior year.
2016 Eagle Scout Hosts Include:
| | |
| --- | --- |
| Matt Altorfer | Marty Baker |
| Nick Baker | Dr. Bob Bevill |
| Ty Burnett | Van Burnett |
| Dr. David Crawford | Frank Crespo |
| Alex Dierker | Tom Feldman |
| Tom Majewski | Cal MacKay |
| Bob McClure | Paul McKim |
| Brian Meginnes | Art Oakford |
| Greg Padesky | Dave Ransburg |
| Jim Robison | Ed Sauder |
| Scott Fischel | Dr. Melvin Fleming |
| Tom France | John Gregg |
| Tim Howard | Peter Johnsen |
| Lonny Johnson | Kim Kannaday |
| Bob Kauffman | Cliff Laine |
| Tom Schlink | Rick Siemer |
| Ray Simpkins | Shawn Weck |
| Matt West | Dan Williamson |
| Dr. Richard Wilson | Mark Wylie |
Check back later in the year for the Class of 2017 list!
Key Note Speakers:
Rick Siemer
Alex Dierker
Scouts attending this event are presented with a recognition item, certificates of congratulations, and an opportunity to network over brunch with a professional table host with a similar career to that of their table of Eagle Scouts. Families and friends are given a chance to have a formal reception for their Eagle Scout, take pictures and share in the celebration with many other Eagle Scouts and their families. A professional photographer is also on site taking pictures and providing families an opportunity to get some quality shots of their Eagle Scout.
The W. D. Boyce Council of the Boy Scouts of America is committed to the leadership that resides within its boundaries. The council has been developing an Eagle Scout Alumni Association to serve as a resource for other Eagle Scouts and would like to include you in an honor roll listing. The Association is focused on engaging Eagle Scouts of all ages to aid the Scouting movement in central Illinois and your information is critical to our success. If you are interested in joining the ESAA please take a moment to fill out your information.
If you would be interested in helping serve on the organizing committee for this event, please contact the W. D. Boyce Council, Eagle Scout Event - 309.673.6136.