Bradley Basketball


Scout Night with the Bradley Basketball team is a family event you will not want to miss. Early in the year, Scouts of all ages are invited to enjoy the excitement of the basketball game and be recognized during the game for their involvement in Cub Scouting, Boy Scouting, and Venturing. The Bradley Braves Basketball team plays their home games at the Carver Arena, Peoria Civic Center.

Chiefs Baseball Night
The Scouts have an overnight with the Peoria Chiefs. Typically the event takes place in May or June and is an overnight where the Scouts have the opportunity to camp out on Dozer Field after the game. They are able to play baseball on the field and enjoy snacks and a movie.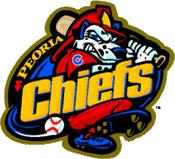 The W. D. Boyce Dream Team is one lucky pack or troop is drawn and that unit has the opportunity to be involved in the player introductions and every Scout receives an autographed baseball.
Pre-Game Activities include a color guard where Scouts should be in full uniform and one lucky Scout in full uniform will be chosen to throw the first-pitch.

Extreme Football
The Bloomington Extreme arena football team play their home games at the U. S. Cellular Coliseum in downtown Bloomington. Each year in early May, Scouts of all ages are invited to be recognized in front of big crowds for their involvement in Cub Scouting, Boy Scouting, and Venturing. After the game ends, the real fun begins.
Scouts are invited to stay after the game to campout on the field! There are movies on the jumbotron, football games on the field, extreme pinewood derby, and refreshments provided. This event is a highlight for many Scouts.

Rivermen
The W. D. Boyce Council Scout Night with the Peoria Rivermen takes place in December. The Peoria Rivermen take the ice at Carver Arena located in the Peoria Civic Center. Don't miss the puck flying of the "AAA" affiliate of the St. Louis Blues. These are professional hockey players who are only one step away from the NHL.
Scout Night always features exclusive giveaways, promotions, and discounts available only to the Scouts and their families. There are opportunities for meeting the players and autographs after the game.