Ingersoll Scout Reservation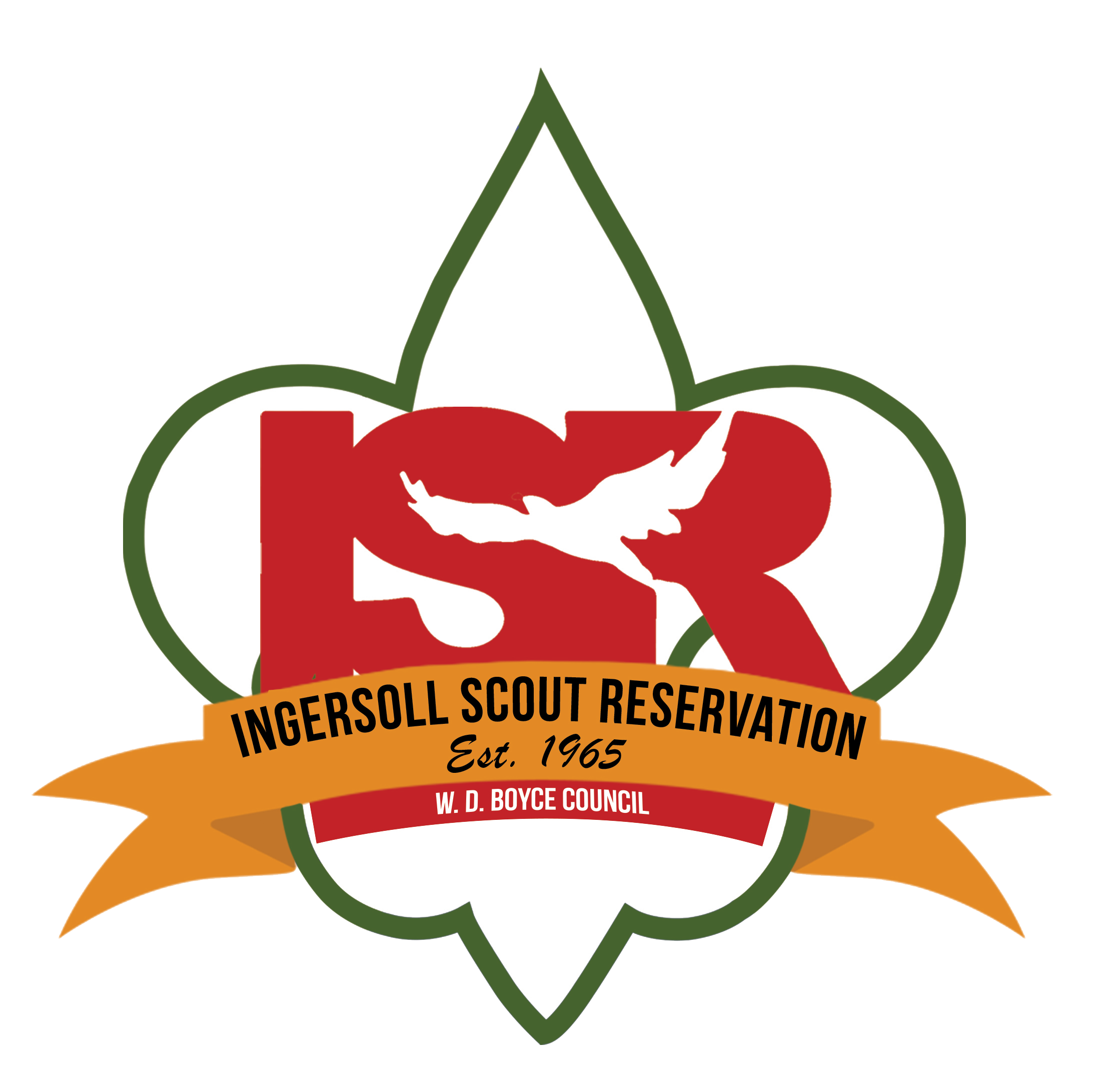 Ingersoll Scout Reservation (ISR) is a complete service camp of the W. D. Boyce Council. Since 1965, ISR has been providing quality and memorable outdoor experiences for youth and adults alike.
With 960 acres of forest, lakes, and rivers, there is always adventure around the corner. ISR is located 45 miles west of Peoria on Illinois Rt. 116 near London Mills. ISR has a rich history and thrives in traditions of the past. But the camp is continually evolving to meet the needs of today's youth.
Year-round activities happen at Ingersoll Scout Reservation. One of the main highlights every year is Boy Scout Summer Camp. This week-long adventure occurs during six adventure-filled weeks from June to August. Scouts can earn merit badges or complete requirements for their ranks, kayak down the Cedar Creek, or cool off in the pool. For those who like high adventure, we offer a 50 ft. climbing tower, C.O.P.E. course, and our famous Outpost Programs. At Ingersoll Scout Reservation, we strive to provide a total summer camp experience in the outdoors.
Ingersoll Scout Reservation Address
33 Knox Road, 650 E
London Mills, IL 61544
Camp Phone Number - 309-486-3398
Camp Fax Number - 309-486-3778
2016 Summer Camp Information
Visit our website ISR Summer Camp
Camp Staff
Fall-Winter-Spring ISR Camp Information
*2017 ISR Camp Use rental registration will open on September 7, 2016
Climbing & Shooting Weekends
It is required for paricipation in Climbing & Shooting Weekends all youth and adults must bring a completed Annual Health and Medical Record (Part A & B) to ISR and present it to the Instructors. Part A - Informed Consent, Release Agreement, and Authorization will be kept and Part B will be returned.
Annual Health and Medical Record